Sleep Disturbance and Spiritual Growth
Posted on
Sleep Disturbance and Spiritual Growth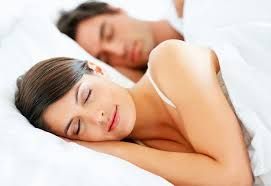 Many of us on a Spiritual path complain of sleep disturbance. This could be insomnia (yes, I am writing this at gone 1.30am), too much sleep, or simply just poor quality sleep, where you can be out like a light, but just don't seem to benefit from it.
Those having these issues should take a look at their Spiritual world for potential answers. I believe that sleep anomalies tend to happen most when we are undergoing an energy shift, or an "upgrade" as I prefer to call them.
These upgrades ping into your consciousness at any random time, but often prefer to hang around until you are at your most receptive – ie tucked up in bed, relaxed, and not distracted by day to day activity.
Having managed to ping – they then bed themselves in for some good old fashioned housework – building themselves a nice little niche from where they can impart their knowledge. They do not have any conscience about disturbing your rest – their sole purpose is to upgrade, and help you along your Spiritual path.
So what can we do about them ? First of all, we have to accept and welcome them. They may feel like unwanted intruders at this point in the game, but we really do need the wisdom and information that they are downloading for us – albeit in an unforgiving manner.
It may be that, in this acceptance, we just give up and get up, rather than trying to battle with them in your bed. This solution does of course assume that your time is your own, but even with the 9-5, I used to find getting up and being constructive (note to self NOT hoovering as rest of household are not sharing your experience !) meant that at least I was not exhausted at work in that groggy manner typical of a bedtime battle with sleep.
It may also be that the times that "normal" people class as sleep time are just not natural to you. We are all programmed with our own specific needs and purpose, and that includes the need for sleep. By battling against your body's own setting, and trying to align yourself with the "standard" you can be lining yourself up in a whole lot of trouble.
Also don't forget that the wee small hours are often those at which our psychic ability kicks in – as it is quiet, and you can concentrate. Keep a special journal for the night – where you can jot down all thoughts and impressions – this can make fascinating reading further down the line, when upgrades are completed and documented.
Finally, don't forget to read, or gather information from any source that may help you with your sleeplessness. We have studied the subject of sleeplessness, and there are things you can do to help you on a holistic level. Check out the workshop at the end of this article for more information on these natural approaches.
But over and above all, try to accept your sleep invaders for what they are – and learn from their visits. Remember – they are part of what makes you "special" !
http://www.inspiralmediums.com/ourshop/prod_5589757-A-Good-Nights-Sleep-the-holistic-approach-to-insomnia.html