Welcome to Inspiral
Welcome to the Spiral...
We are all inspiral - be inspired!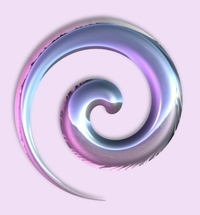 Inspiral is an exciting and unique organisation, with a passion for bringing development and training to our clients.
We now deliver Spiritual Development - Alternative Therapy Qualifications - Healer Training - Retreats and Breaks - Personal Development - and lots more !
Tired of traditional teaching in stuffy front rooms at extortionate prices, Inspiral devised a way to bring education, training and development to our clients at fair and affordable prices.
We hand-picked fantastic tutors, all prepared to work for a reasonable fee, and developed the amazing range of events and opportunities you see on the site today.
We promise you that you will always get value for money, professionally run events and most importantly, the chance to genuinely develop your path, with like-minded people, in a warm and friendly environment.
Please browse the website, and book into some of our events today!
Please note : Given the Covid19 Pandemic, we have put all courses and events temporarily on hold in line with Government instructions.
Some of our courses are still running, but as Online Training, so do still check.
Inspiral are aiming to get you back on your paths at the earliest opportunity, and at the moment are looking toward September 2020 as a projected date.
However, we are always available to chat with you online, so please look for Jay Ann Gage on Facebook.
Stay Safe, Support the NHS